INSTOCKS AVAILABLE
1st row: 1st(GOLD0 and 2nd mickey(BROWN CHOCO)
2nd row: 3rd mickey (PINK WAFFLES)
$2 EACH
! WITH FREE POSTAGE!
HURRY NOW!
10:24 AM

CLEARANCE SALE!
10% OFF ON ALL ITEMS
HELP ME CLEAR OFF MY THINGS. THANKS
3:27 PM

HELLO EVERYONE!
happlicious is back after a very long break!
look forward to lots of new instocks!
stay tune~
loves <3
9:03 AM

Hey all, i have reorganise my blogshop into different sections:)
navigations are at the side :)



XMAS SALE!
free postage with every $25 purchase!

Do enjoy shopping at happlicious.bs.com

:D
10:49 AM

Hey all,
this is a newly opened blogshop
do support k?
;D
2:51 PM


Sh'
opened on 23 sept'08
hope you enjoy shopping with us!
Email/Msn♥
lovelydovey28@hotmail.com

HELP BY CLICKING ON IT. THANKS:)
Pls spent a few mins to read this t&c
• Clear all doubts before placing an order
• Strictly no deadbuyers or backing out last min; otherwise blacklisted
• Refunds or exchanges are not allowed
• Most of the items are instocks. So no waiting time is needed!
• All prices are NOT inclusive of postage
• Meetup, Postage & Atm transfer are available.
• Concealed cash at your own risk.
• I'll not be responsible for any loss on the way of postage.
• Upon confirmation, an email will be send out to the buyer with the account details (if u are doing transfer)
• Hope u'll enjoy shopping @ happlicious.bs (:

•No payment= No orders

Meetup
•Free meetup @ Yishun, YCK(starting from 13 oct)
•Redline: $1.50
•Greenline:$2.50
•Purpleline:$3

ATM Transfer [POSB]
•Upon confirmation, an email will be send out to the buyer with the account details

Postage
Normal Postage: ~$1

Sent ur email to lovelydovey28@hotmail.com using the format below:

Subject: Item Name
Message: Please include your name, contact number, email, item name and preferred mode of payment & collection :)

Emails will be replied within 24hrs! :D



Link me, & i'll link you up
tag me to inform me after u have linked me :D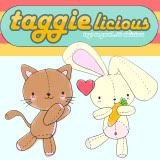 -ElegantSense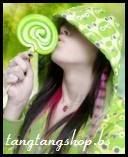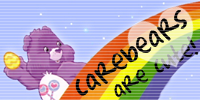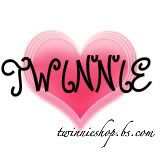 shopping-rule
blog-shoppin
advertise4yourself
candy-loves-links
shoe-ge-liciouss
lainlainplushieparadise